Have you met Cosmo in AMAZING WORLD?
He needs your help!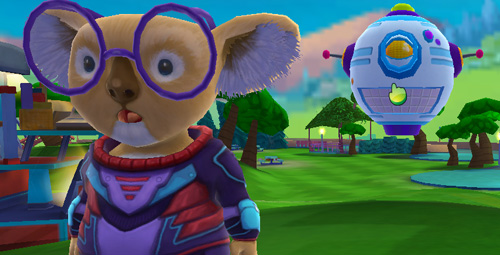 That's a pretty scary robot!  And we need your help to stop it from DESTROYING Spring Bay in Amazing World!
You'll need a team of your best friends to come with you!  It's totally worth it since you'll get this awesome Space Cadet Helmet for helping out!  GET STARTED – Visit Amazing World Today!