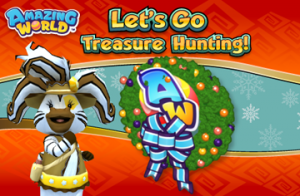 Catch the floating treasure map in Webkinz World between November 28 and December 9 for your chance to win an exclusive Amazing World Wreath and lots of KinzCash!
It's easier than ever to begin playing Amazing World!
You can now enjoy all the awesome fun and games of Amazing World right in your web browser!