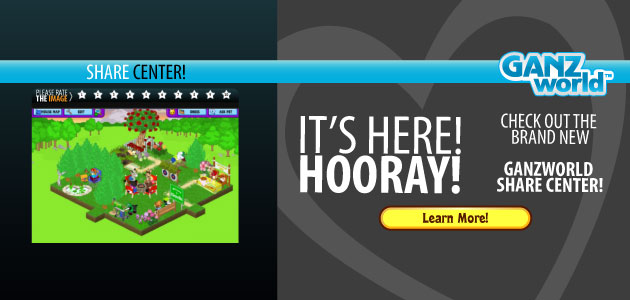 Welcome one and all from Webkinz Newz and Ganz Parent Club! We at GanzWorld are proud to present two exciting announcements! This is some of the best newz you'll hear a long time, so strap yourself in for it!
First we would like to tell all of you that you have the opportunity to win the brand new Virtual Fire Songbird! All you have to do is enter one of two brand new contests, where you'll share your latest and greatest pictures with all of the GanzWorld community!
Which brings us to our second amazing announcement…. The brand new GanzWorld Share Center has arrived! This is the place everyone has been waiting for. The new Share Center allows you to upload, rate, favorite, and share pictures with everyone in Ganz World. It even looks brand new!
So welcome to the GanzWorld Share Center, come take a look and while you're here, see if you can't win yourself the beautiful new Virtual Fire Songbird!