It's an All New Sharing Experience on GanzWorld!
We're here to introduce the brand new Ganz Share Center!
We have added a lot of amazing new features and we couldn't wait to share them with all of you.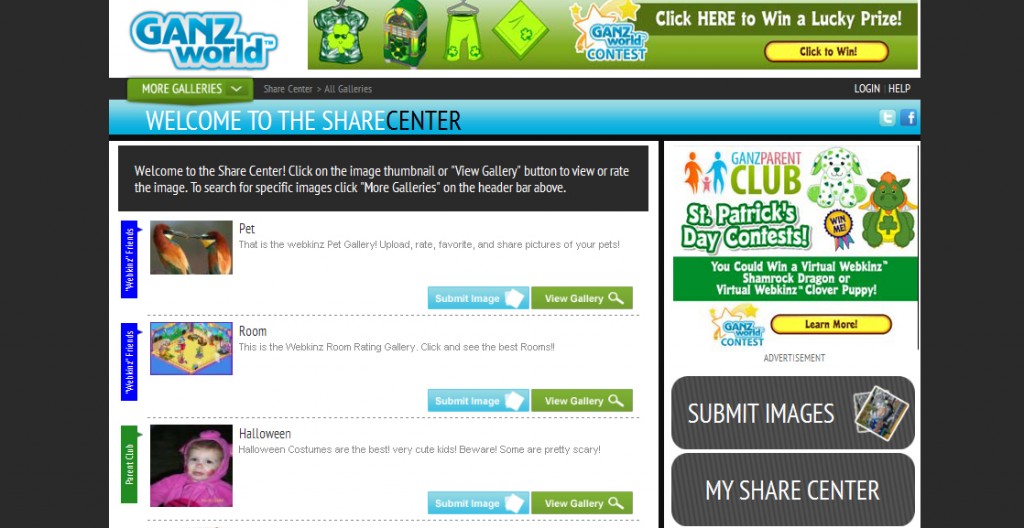 This is the new home page! From here, you'll be able to venture inside all of the great new features that we've added to the Share Center. To start us off, we'll have galleries where you can share your pets, rooms, Halloween costumes and much, much more!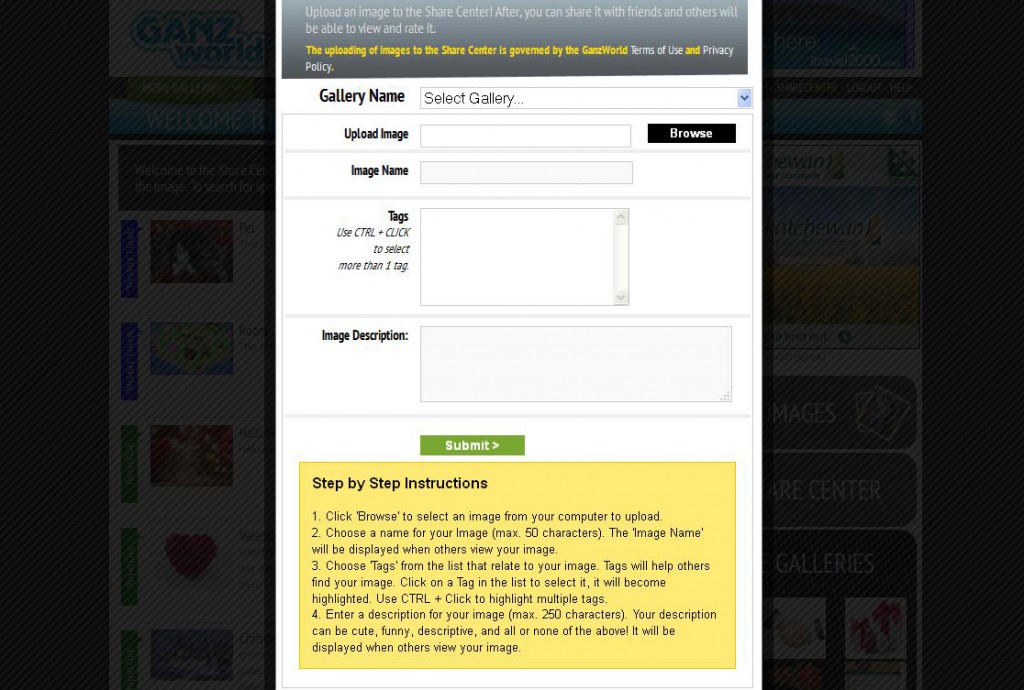 And this is the new upload screen! You can name your images, describe them to us, and choose where you want them. Once they're in, everyone will get to see what you've shared! You can also rate other people's images, share them with your friends, and favorite them in your very own My Favorites gallery in My Share Center!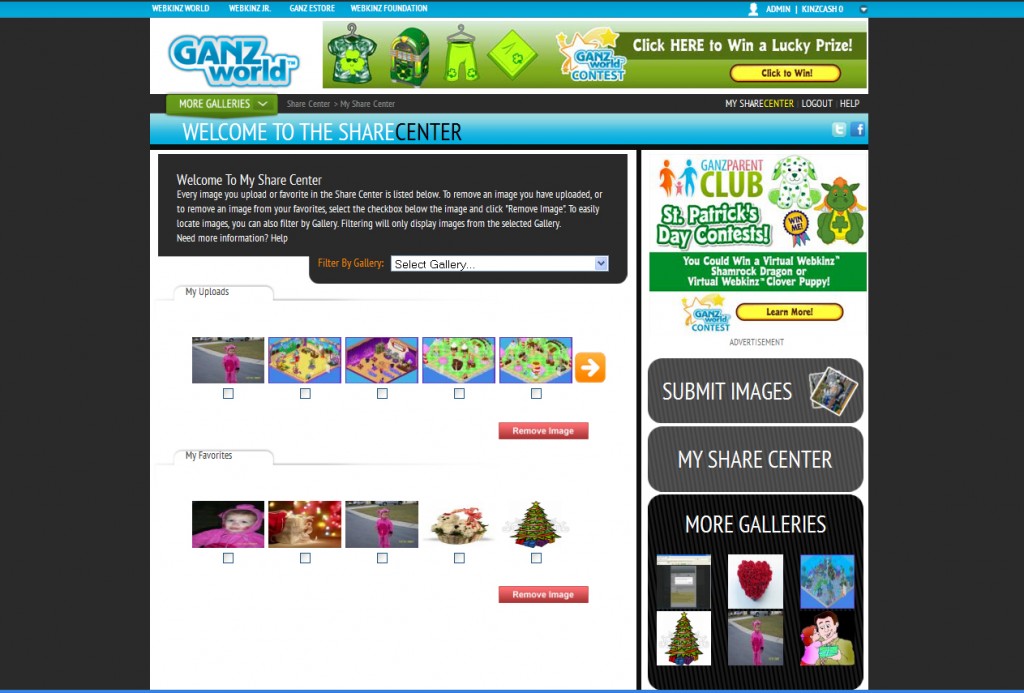 Well we know you're excited to start sharing all of your fantastic creations with us and you only have a little bit longer to wait. So get your latest and greatest pictures together and be ready to show them to the world on the GanzWorld Share Center!