Stay tuned to Webkinz Newz for the latest Webkinz World Challenge updates!!!
There are THREE new Challenges and more coming soon!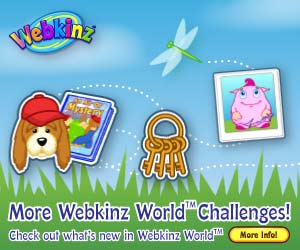 An Air of Mystery: Exploration is always fun! Read More!
Arte and the Lost Tomb: It's time for an adventure! Read More!
Does the Caged Singoz Sing? What will you do to help the Singoz? Read More!