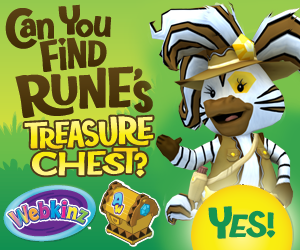 Hi!  Rune here, from Amazing World!  Are you an expert treasure hunter?
Come visit me in Amazing World for more treasure hunting adventures!
To complete this Webkinz Newz Treasure Hunt, follow the clues around Webkinz Newz to find the Treasure at the end!
Rune's Treasure Chest is exclusively available to win during this Treasure Hunt Event!
Each clue will lead you to a different part of Webkinz Newz. Once there you will see the next Treasure Hunt clue.
Click HERE to get started NOW!