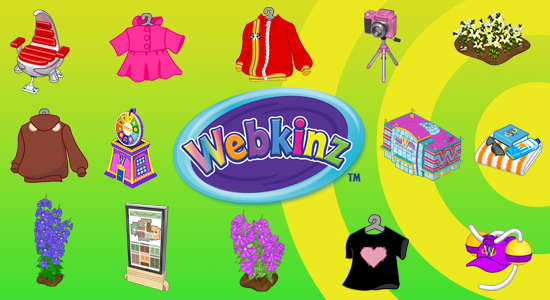 We have a new batch of Webkinz World prizes on GanzWorld Rewards for the month of July!
Start earning Moneyz on GanzWorld by playing in the arcade, reading articles, or entering a contest! It's the only way you can get one of these totally amazing rewards!
Here are all the new prizes available right now!
Babydoll Sports Dress
Coconut Hat
Digital Camera*
Flying Chair
Fun and Sun Beach Set*
Kinzville White Tiger Lily Patcho*
Lovely Larkspur Gargen*
Mini Lark Spur Plant*
Monkey Hoody
Racing Jacket
Sequin Heart Tee
Shopaholic Directory*
Spree Mall*
Wheel of WOW*
And don't forget, later this week, you can earn extra amount of Moneyz by participating in our first ever GanzWorld Moneyz ExtravaGANZa! So you can earn more Moneyz and use it to buy these cool prizes for your Webkinz World account!**
*Note, eStore Webkinz World items will be available on GanzWorld Rewards for a limited time only
**UPDATE: GanzWorld Moneyz ExtravaGANZa is happening right now!  For more information click here!