Good news Amazing World fans! To celebrate the official launch of Amazing World, we're offering an AMAZING DEAL!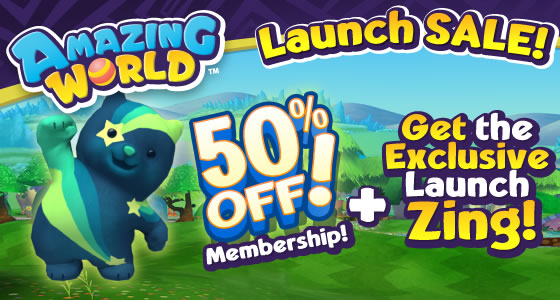 For a limited time only, you can get a full Amazing World Membership, with all its bells and whistles, for 50% off!
Plus, when you register for a brand new Amazing World account, you will get an exclusive Launch Zing named Stardrop! Isn't it adorable?!
How do you get an Amazing World Membership? It's easy!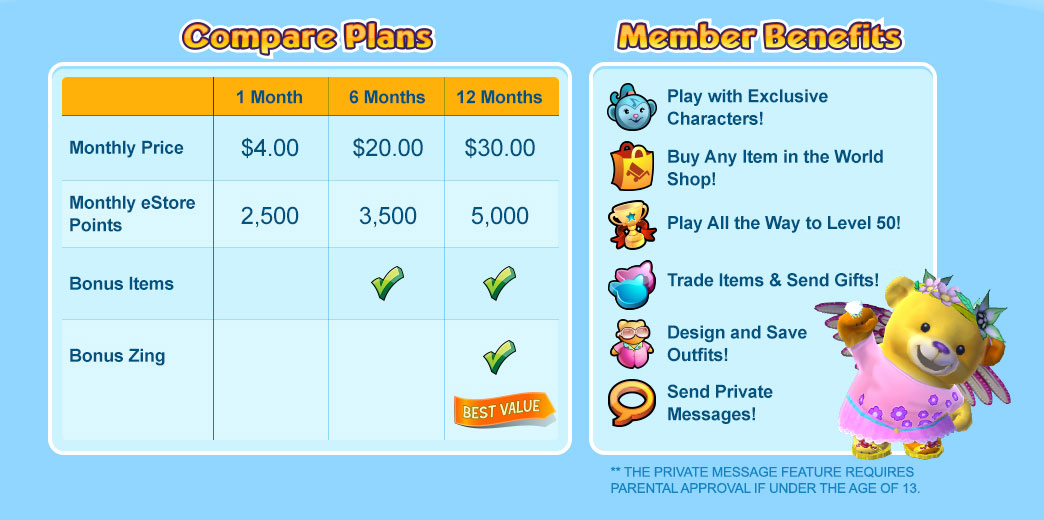 First things first, an Amazing World Membership must be purchased in Amazing World and can only be purchased through the account that you want to take to the next level with Membership.
So to get all the Spring Bay zaniness that you can handle, follow these instructions:
Click the "Become a Member" button on the top right corner of the screen while you are playing the game.
From there on, let the registration process guide you. You'll be kickin' back with Busky and the gang in no time!
So what are you waiting for? Visit Amazing World.com to kick start your Amazing World experience ASAP!