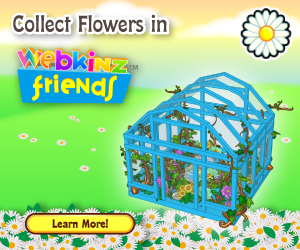 If you LOVE collecting flowers, you can head over to Webkinz Friends on Facebook or the iPad to search for them and win!
If you can find 500 flowers by harvesting from buildings, you'll win a gorgeous Blue Flowery Greenhouse to send back to Webkinz World!
Happy collecting!
Click HERE to learn about 3 new Challenges in Webkinz Friends!