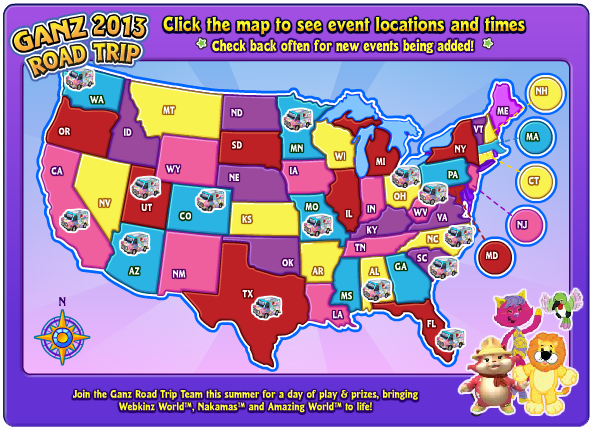 We have some exciting newz to share!  The Webkinz Road Trip is back in 2013!
We are so excited to announce that the van is hitting the pavement once again!
Check out the Road Trip Map for event dates!
More dates and details to come so stay tuned to GanzWorld!